DVD cover dimensions
30 Mar 2004
I also found that the size (dimensions) of a DVD cover should be: 272mm x 184mm.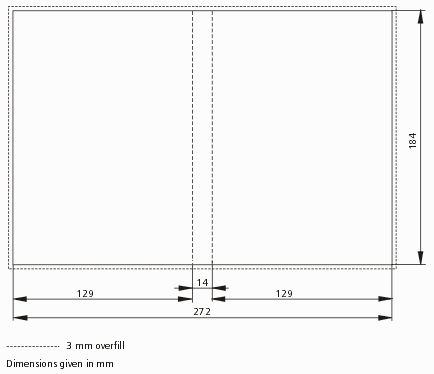 When giving the cover 3mm overfill the size is 278mm x 190mm.
I also found this for a booklet:

The pictures above is taken from A1cds (but not directly linked to).
DVD cover dimensions
by
Jacob Emcken
is licensed under a
Creative Commons Attribution-ShareAlike 4.0 International License
.